What's New
Now Out: Essay 1969 on 臆 (timidity) and Two Revisions
Aug 5, 2022
The 452nd essay has posted. Essay 1969 on 臆 (timidity; speculation) is now available for purchase. Here's a preview: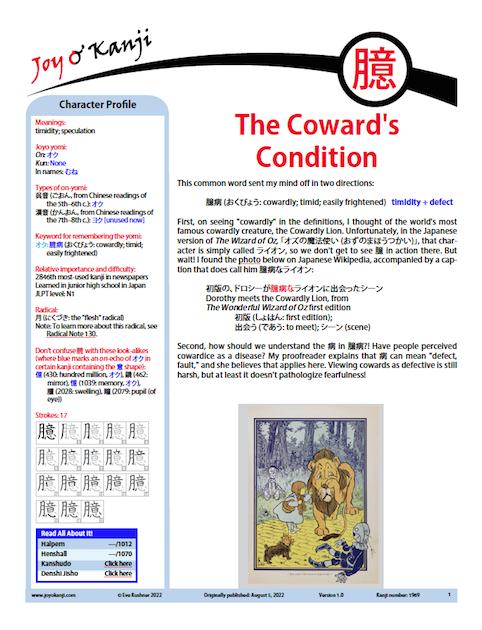 Find out how the wind and the timidity-causing god can cause a loss of nerve. Also learn to say these things: "We looked down on him as cowardly," "He is much too cowardly to attempt it," "He audaciously crashed this party," "She boldly went up to the king," "You should offer your opinion without hesitating," and "It's not something I can talk about in public without shame."
Also, two essay revisions have posted:
Check the links for details. If you've bought these essays before or if you have a subscription, you can download new versions for free.
Ulrike will return with more great mnemonics.