What's New
July 2019 Newsletter Out, Along with Four Essay Revisions
Jul 31, 2019
The July 2019 newsletter, "From Memory Lane to the Moon," is now out! It introduces an adorable baby and his accompanying documentation. The newsletter also presents the results of the last contest, challenges you with a new contest, and catches you up on everything you may have missed in July! There's also this special offer, which involves Kanji Kaimono, our auxiliary merchandise store: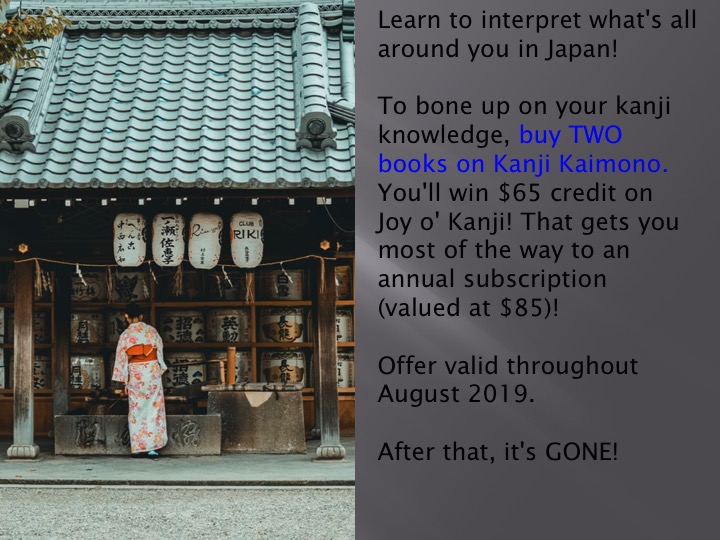 In addition, I have posted revisions of the following essays:
essay 1620 on 堤 (embankment)
essay 1823 on 没 (sinking; immersion; disappearing; dying; lack)
essay 1831 on 磨 (to polish; brush (teeth); grind, wear away; improve)
essay 2080 on 栃 (Japanese horse chestnut
If you have a subscription or if you have bought these essays in the past, you can download new versions for free. See the links for details about the changes.