What's New
Now Out: May 2021 Newsletter and Six Revisions
May 31, 2021
The May newsletter "Holy Cocoon!" is now out, presenting all content from the past month: 2 essays, 35 essay revisions, and several mnemonics. On top of that, the newsletter contains a new contest, provides answers to the last one, and offers a great deal through June 30. Be sure to check it out so you can win a joint subscription to Joy o' Kanji and Kanshudo! Details of the deal appear below, along with other images from the newsletter: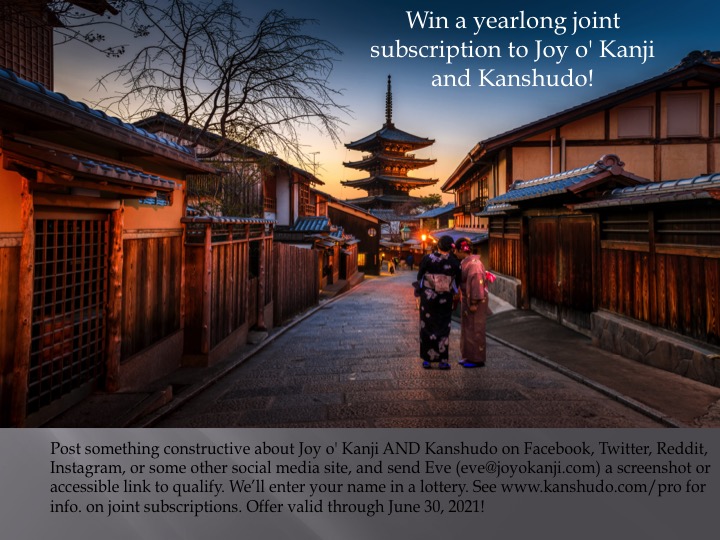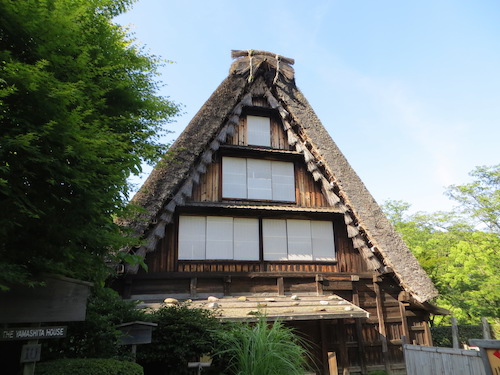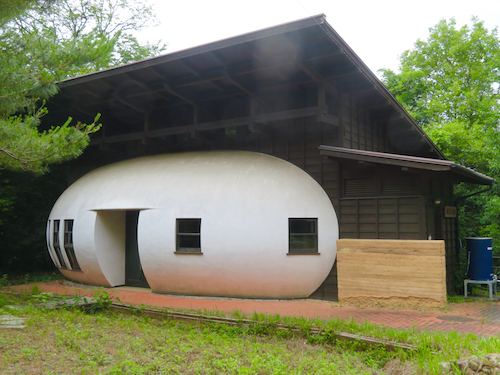 Also, these essay revisions have recently posted:
Click the links for details about the changes. If you've bought these essays before or if you have a subscription, you can download the new versions for free.