What's New
Now Out: March Newsletter, "The Time of Your Life," Plus 6 Mnemonics
Mar 31, 2020
The March newsletter "The Time of Your Life has gone out to newsletter subscribers, catching you up on everything you might have missed last month and offering this special deal: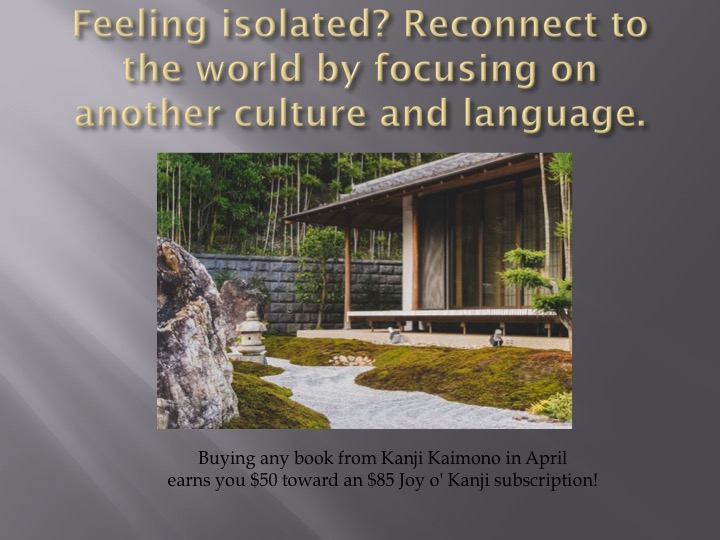 Also I somehow forgot to tell you about six new-monics that came out on March 13. Well, it was a Friday the 13th, so maybe that's why! Anyway, here they are/were:
票 (570: ballot)
標 (571: mark)
疫 (1019: epidemic)
陥 (1098: to fall in)
漂 (1739: to drift)
苛 (1971: irritation)
More are coming this Friday!