What's New
Now Out: Essay 2118 on 麺 (noodles) and 3 New-Monics
Oct 18, 2019
The 353rd essay has posted! Essay 2118 on 麺 (noodles) is now available for purchase. Here's a preview: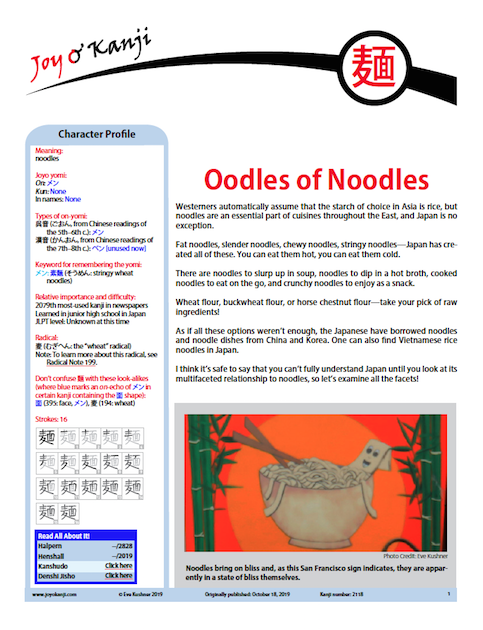 Japan has oodles of noodles! Aside from udon, soba, and ramen, there's chilled tsukemen, stringy somen, slender sanuki udon, horse chestnut flour noodles (which inspired a figurative term), and noodles named for Go stones. Read about ethnic separation of noodles, as well as manga and films centered on noodles. And see why the names of some non-noodle foods include 麺.
Master the material in this essay by playing games from our partner Kanshudo.
Also, Ulrike created the following new-monics (which are free!):
軟 (1673: soft)
輩 (1688: peer)
憤 (1772: indignation)