What's New
Now Out: Essay 2060 on 堆 (piled high)
Jun 26, 2020
The 378th essay has posted! Essay 2060 on 堆 (piled high; shallow part of the sea) is now available for purchase. Here's a preview: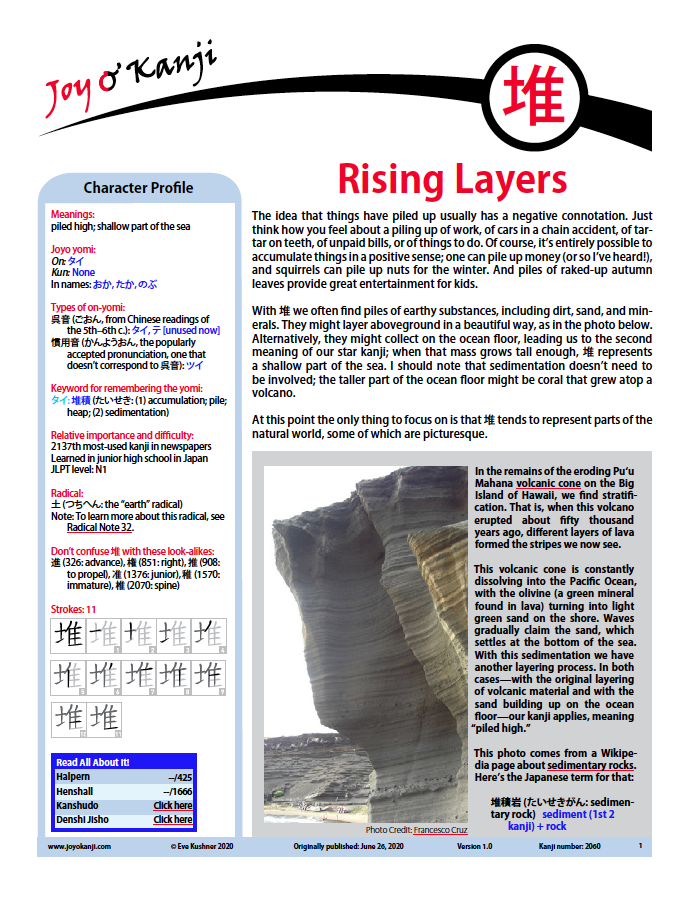 Learn to say, "The desk was piled high with documents." Also see how layers of minerals and earth can yield helpful clues about what really happened with past volcanoes, earthquakes, and tsunamis. Find out why it's beneficial to have shallow parts of the sea, and learn how they form. And discover how horse or cow dung and piles of human waste can enhance your life!
Ulrike has the week off and will return soon.