What's New
Now Out: Essay 2052 on 曽 (previously; great- (in family lineage))
Sep 17, 2021
The 418th essay has posted! Essay 2052 on 曽 (previously; great- (in family lineage)) is now available for purchase. Here's a preview: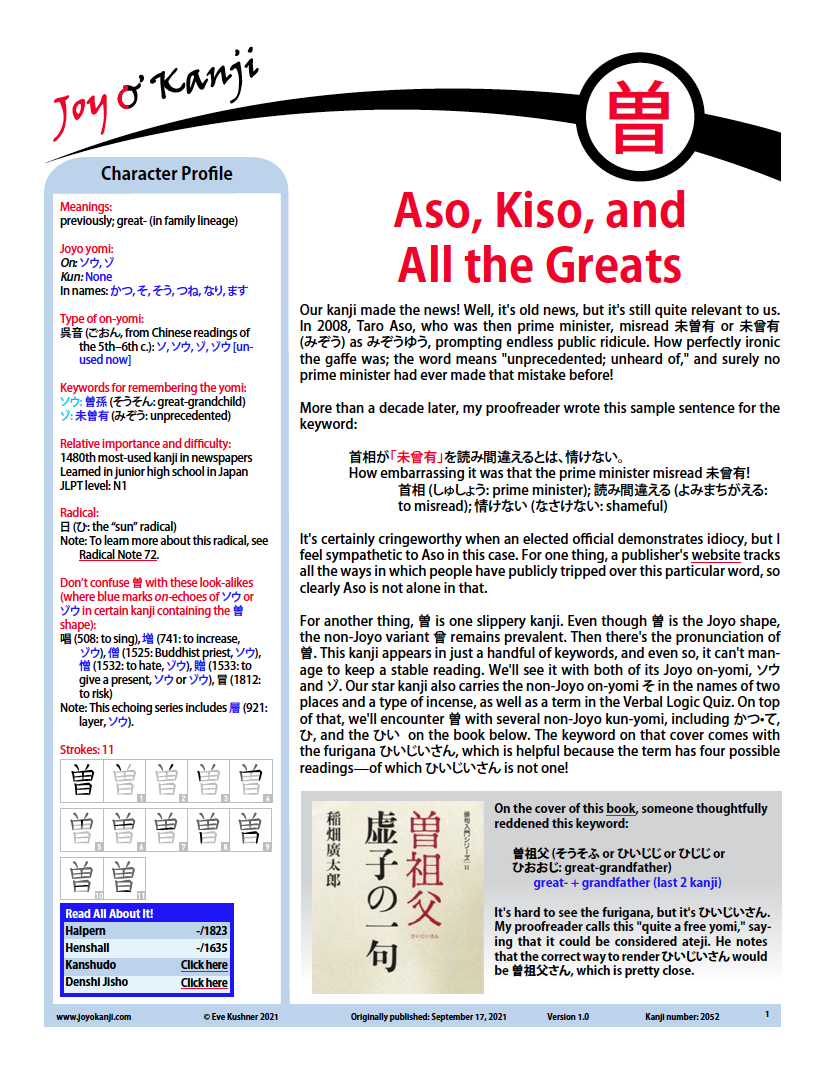 See which yomi tripped up a prime minister, prompting endless ridicule. Find out which literary giant was also a military doctor who misunderstood an illness, causing the "beriberi dispute." Also learn to say, "He lived to meet his great-grandchildren," "My family has lived in Tokyo since my great-grandfather's time," and "The area was struck by the greatest earthquake on record."
Ulrike is off this week.