What's New
Now Out: Essay 2018 on 柵 (Fence with Spaced Slats)
Aug 19, 2016
The 223rd essay has posted! Essay 2018 on 柵 (fence with spaced slats) is now available for purchase. Here's a preview: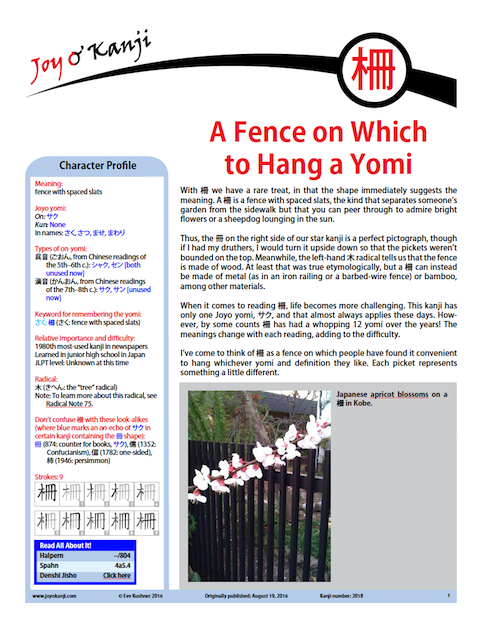 From bamboo fences to iron railings, from electric fences to doors on subway platforms, 柵 can represent many barriers in our daily landscapes. Learning 柵 therefore provides access to practical vocabulary. This kanji is also associated with ancient forts. On a more abstract plane, 柵 can stand for "ties of obligation between people," something that often shackles those in Japanese society.
Using the accompanying Phrase Maze game on the Character Home Page, you can practice the vocabulary in the essay after reading it.
It's vacation time, so Ulrike has no new mnemonics this week, and there won't be a JOK Notebook post. We'll be back next week with new content!