What's New
Now Out: Essay 1979 on 骸 (corpse)
May 6, 2022
The 441st essay has posted! Essay 1979 on 骸 (corpse; skeleton) is now available for purchase. Here's a preview: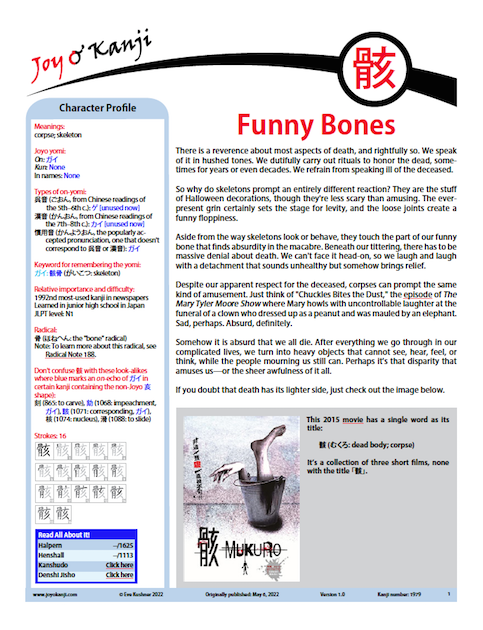 Read about corpses described as careless and taciturn, as well as those that go dancing. Find out how wrecked vehicles and ruins of buildings are figurative corpses. Learn to say, "He identified the wreck of the Titanic," "He looks like a skeleton," "She cried at the sight of her father's dead body," and "It took a few hours to clear the mess from the wreck of the truck and several cars."
Ulrike is off in May and will return next month with more great mnemonics.