What's New
Now Out: Essay 1794 on 抱 (to embrace) and 1 Revision
Apr 26, 2014
The 122nd essay has posted! Essay 1794 on 抱 (to embrace; hold in arms; hug; harbor (e.g., grudge, suspicion); have sex) is now available for purchase. Here's a preview: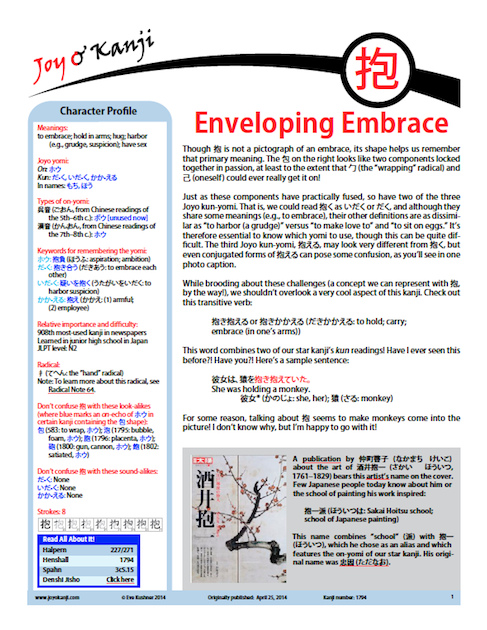 Discover key differences between two verbs written as 抱く. Learn about grudges and sitting on eggs and what connects these things. Read about (not) hugging in Japan, an odd translation of a Beatles song title, bundling products, armfuls of things, caretaking, patience, ambition, and being saddled with work. See how one book title sounds dull in English but erotic in Japanese.
I've also posted a revision of essay 1432 on 辛 (spicy; bitter; dry taste; salty; severe; painful). I've explained the change at the link.