What's New
Now Out: Essay 1716 on 搬 (to carry)
Apr 9, 2021
The 406th essay has posted! Essay 1716 on 搬 (to carry) is now available for purchase. Here's a preview: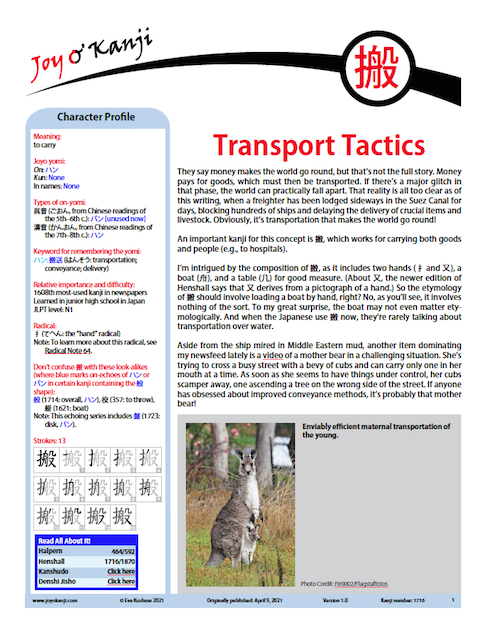 Learn to talk about transporting everything from people who need medical care to felled trees. See how martial arts relate to emergency services. And find out how to say, "We'll carry out furniture and household appliances later," "A train can transport huge amounts of cargo," "The man is loading the moving truck," and "Software portability gives many companies an advantage."
Ulrike is taking a short break. She will return with more mnemonics soon.