What's New
Now Out: Essay 1706 on 髪 (hair) and Radical Note 190
Apr 4, 2014
The 120th essay has posted! Essay 1706 on 髪 (hair on the head) is now available for purchase. Here's a preview: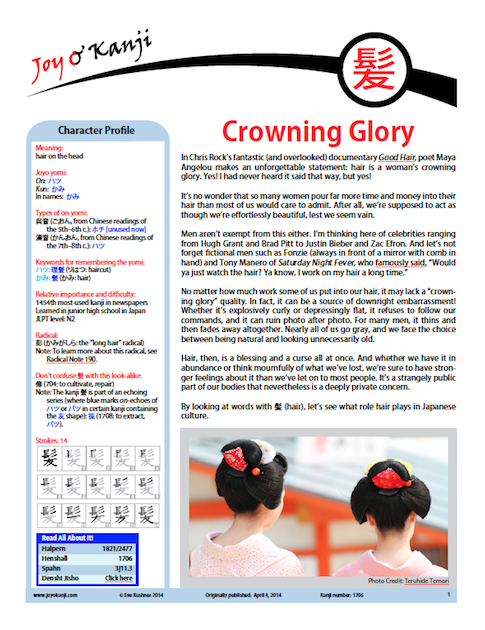 Learn about historic Japanese hairstyles, including those resembling peaches or ginkgo leaves and one inspired by prostitutes, as well as a boxy pillow women used so as not to muss their hair. See what unexpected roles Edo-era barbershops played. Find out why you should grab the goddess's bangs, where to pray for your hair, and what Japanese men said about Marilyn Monroe.
I've also posted Radical Note 190 on 髟, the "long hair" radical.