What's New
Now Out: Essay 1629 on 徹 (to go through), the 500th Essay!!!
Sep 15, 2023
The 500th essay has posted!!! Hooray! Essay 1629 on 徹 (to go through; penetrate; thorough) is now available for purchase. Here's a preview: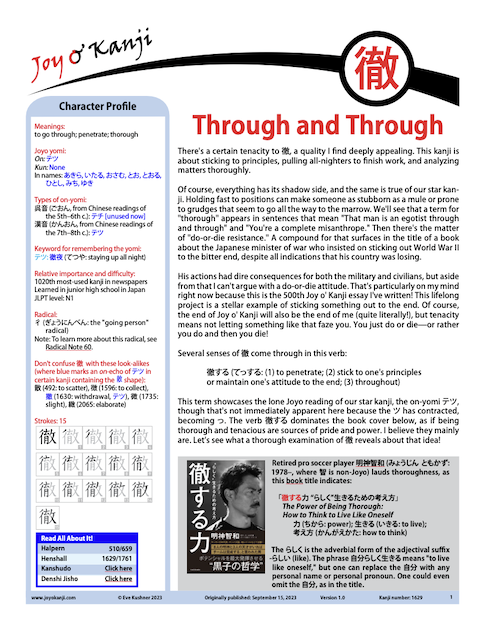 This tenacious kanji takes you through from start to finish, enabling you to say, "I have to work all night" and "do-or-die resistance." Also learn to say, "I recommend a thorough checkup," "If you learn English, study it thoroughly," and "You're a complete misanthrope. In addition, discover the Japanese for "Why don't you stick to what you've set out to do?" and "obstinacy of old age."