What's New
Now Out: Essay 1624 on 笛 (Woodwind Instrument)
Jun 17, 2016
The 215th essay has posted! Essay 1624 on 笛 (woodwind instrument; whistle; horn) is now available for purchase. Here's a preview: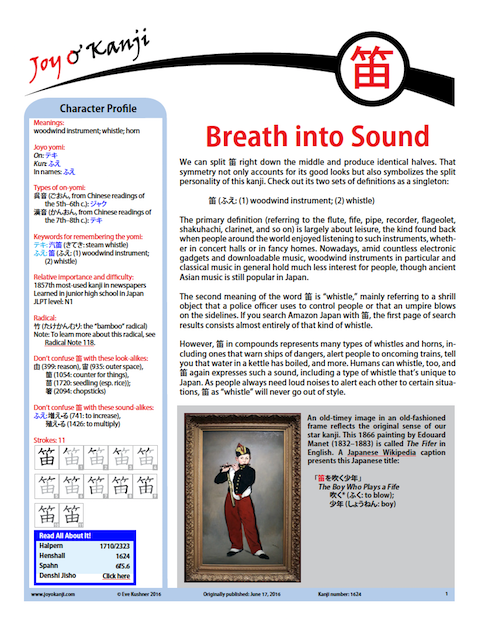 Woodwind instruments have played a prominent role in Europe (e.g., the Pied Piper), but what about Asia? Find out about bamboo flutes in Shinto music, Noh theater, gagaku (old court music), hunting, and old-time candy peddling. Read about a bamboo instrument that resembles a phoenix and may express a ray of heavenly light! Also learn about a whistle that you'll hear only in Japan.
Using the accompanying Phrase Maze game on the Character Home Page, you can practice the vocabulary in the essay after reading it.
Ulrike's Mnemonics is off this week! That free feature will return next week.