What's New
Now Out: Essay 1554 on 拓 (to open up (land))
Oct 14, 2022
The 461st essay has posted. Essay 1554 on 拓 (to open up (land); rubbed copy) is now available for purchase. Here's a preview: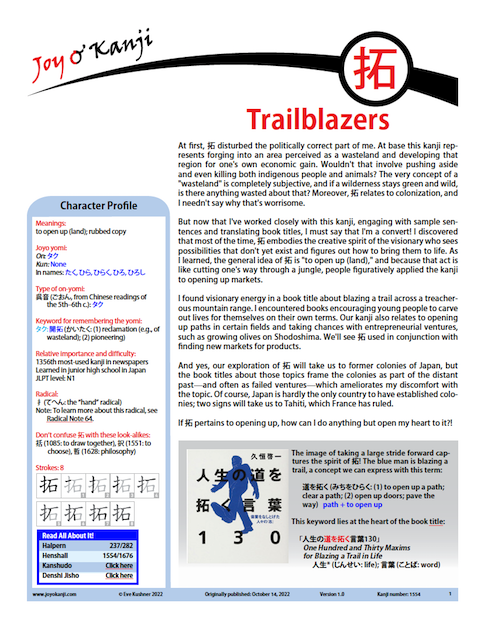 This kanji embodies the spirit of visionaries who see possibilities, people who want to carve out the future, and pioneers who blaze mountain trails, develop land that's under the sea, and grow olives on Shodoshima. Learn to say, "He devoted half of his life to developing Hokkaido," "We have to find a new market for these products," and even "I haven't tried restaurants around here."
Ulrike will return soon with more great mnemonics.