What's New
Now Out: Essay 1538 on 妥 (compromise) and Four Revisions
May 20, 2022
The 443rd essay has posted! Essay 1538 on 妥 (compromise; appropriate) is now available for purchase. Here's a preview: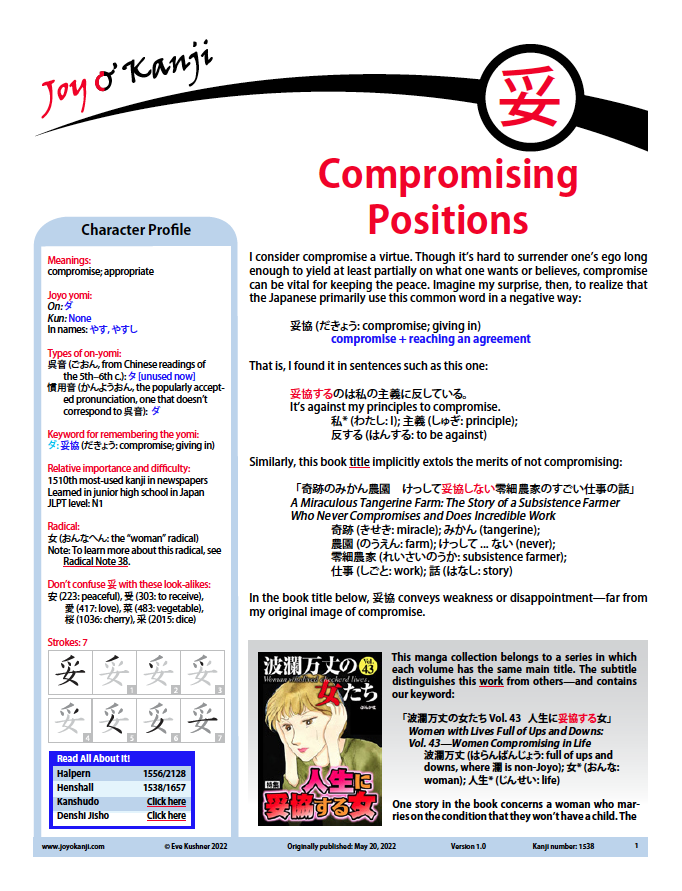 In a country that values harmony, one term for "compromise" has negative connotations! Learn to say, "It's against my principles to compromise" and "The mayor will compromise to a certain degree," as well as "His theory is widely accepted as valid," "His proposal is reasonable," "It was quite right of her to do that," and "You ought to think about whether or not the premise is valid."
In addition, four essay revisions have posted:
Click the links to see the changes. If you've bought these essays before or if you have a subscription, you can download new versions for free.
Ulrike will return soon with more great mnemonics.