What's New
Now Out: Essay 1460 on 穂 (ear of grain plant)
May 19, 2017
The 255th essay has posted! Essay 1460 on 穂 (ear of grain plant; tip of pointed object) is now available for purchase. Here's a preview: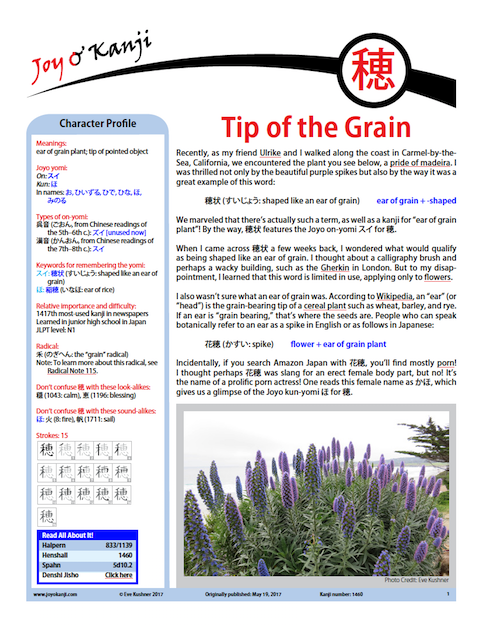 How do a cattail, calligraphy pen, and fishing rod relate to 穂? When an ear of rice hangs low, what does that figuratively mean in Japan? How about a grafted plant? Which name for Japan means "Land of Abundant Rice"? Why would a faucet be compared to a rice plant on Amazon? Which French painting related to grain is famous in Japan? Read the essay to find all these answers and more!
Using the accompanying game on the Character Home Page, you can practice the vocabulary in the essay after reading it.
Ulrike is on vacation and will return with new mnemonics next week!