What's New
Now Out: Essay 1419 on 畳 (tatami) and 4 New-Monics
Nov 8, 2019
The 355th essay has posted! Essay 1419 on 畳 (tatami; to fold; pile up) is now available for purchase. Here's a preview: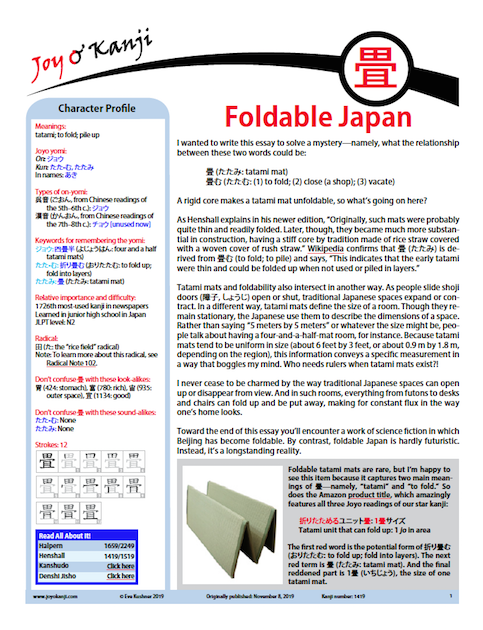 Find out how 畳 can represent both rigid tatami mats and foldable items. See how the mats relate to cobblestones, sardines, wives, and bald priests. Learn to discuss room size in terms of these mats, even if the room contains none. Read about formerly X-rated restaurant waiting rooms. And discover why two famous directors dissed documentaries, despite having made them.
Master the material in this essay by playing games from our partner Kanshudo.
Also, Ulrike created the following new-monics (which are free!):
闘 (1659: to fight)
凸 (1667: convex)
繁 (1720: to thrive)
敏 (1746: agile)