What's New
Now Out: Essay 1416 on 冗 (surplus)
Jul 17, 2020
The 380th essay has posted! Essay 1416 on 冗 (surplus) is now available for purchase. Here's a preview: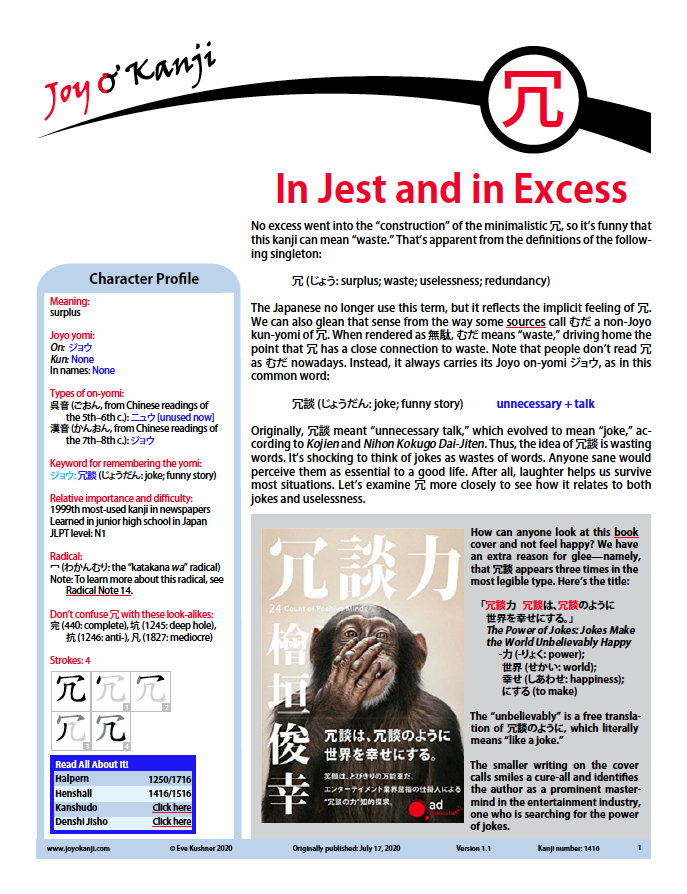 Learn to joke around in Japanese and to say, "He was amused at my joke," "I said so jokingly, but she got angry," and "His joke eased the tension in the room." Find out how to talk about excess verbiage, as with "This sentence is too wordy" and "I eliminated redundancies." Discover terms for on-the-job uselessness and excess, as in "I'm swamped with unnecessary work."
Ulrike will return soon with more mnemonics.