What's New
Essay 2072 on 鶴 (crane) Is Up
Nov 9, 2012
Essay 2072 on 鶴 (crane) is now up and available for purchase. Here's a preview: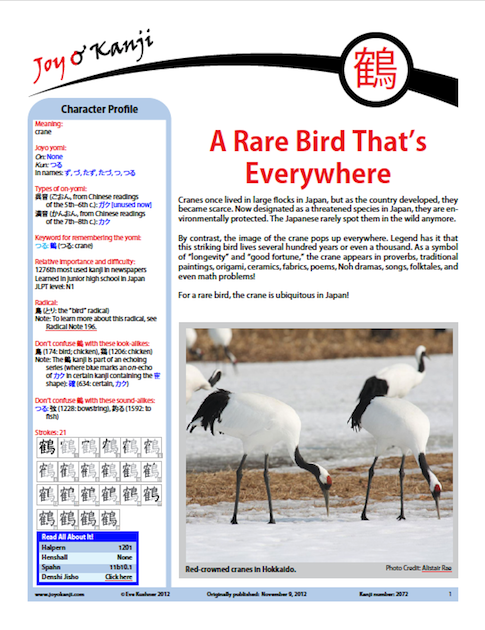 Cranes once lived in large flocks in Japan but have since become scarce. By contrast, the image of the crane pops up everywhere. As a symbol of "longevity" and "good fortune," this bird appears in proverbs, paintings, ceramics, poems, Noh dramas, songs, folktales, and even math problems! Find out about the significance of folded paper cranes and the true story of Sadako Sasaki.
I've also posted a revision to essay 1555 on 託 after realizing that I had mistakenly defined some nouns as if they were verbs.