What's New
Essay 1987 on 臼 (mortar; millstone) Is Up
May 4, 2012
Essay 1987 on 臼 (mortar; millstone; hand mill) is now up and available for purchase! Here's a preview: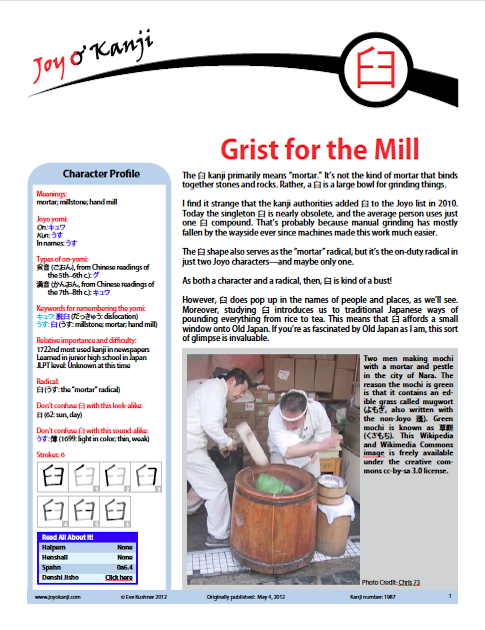 Newly added to the Joyo set (probably because it's a radical), 臼 gives us an entry point into the earthy world of grinding crops. Through 臼 we learn about the mortar and pestle, the original (and best?) way of making mochi (and the basis for a saying about how men and women need each other). The essay also introduces medical terms, including one for "molar." After all, "mortars" in the mouth grind food!
Also, I have posted new-and-improved versions of essays 1128 (鬼: devil) and 1973 (瓦: roof tile) because I acquired fantastic photos for each (including two of devilish roof tiles!). You'll find more details about these additions on each Character Home Page.