What's New
Essay 1844 on 夢 (dream) and the Dec. 2013 Newsletter Are Out
Dec 22, 2013
The 107th essay has posted! Essay 1844 on 夢 (dream; vision) is now up and available for purchase. Here's a preview: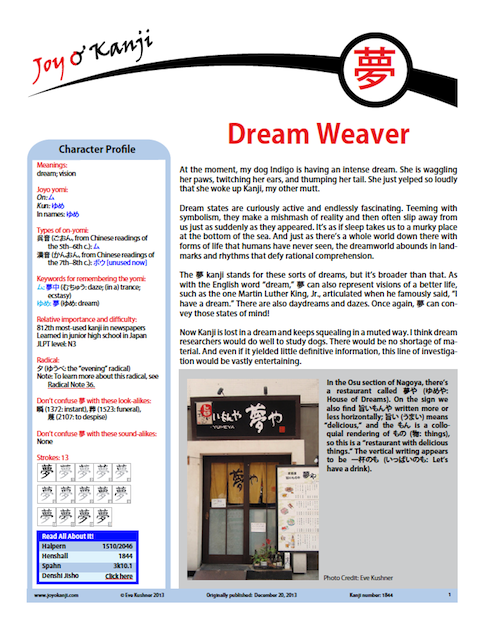 Find out how to talk about sweet dreams, nightmares, and the daydreams you have while studying kanji. Learn to say, "I sacrificed the present moment for the future," "My dream finally came true," and "Never did I dream that ...," as well as "I'm crazy for kanji"! See how the Japanese neutralize inauspicious dreams and which part of a Tokyo temple was built as the result of a sleep dream.
Also, the December newsletter is now out. Enter the new contest to win two essays! See who won the most contests in 2013!