What's New
Essay 1784 on 捕 (to catch) Is Up
Dec 13, 2013
The 106th essay has posted! Essay 1784 on 捕 (to catch; grasp; seize; capture; arrest) is now up and available for purchase. Here's a preview: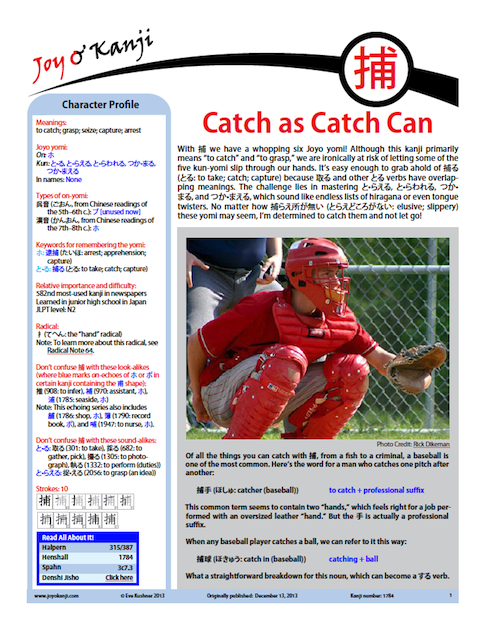 Some of the six Joyo yomi associated with 捕 sound like tongue twisters. This essay tames them through mnemonics and an exercise. Learn to say, "Television viewers see only what the camera captures," "She's a slave to fashion," and "He was eaten up with guilt." See what it means for a person in Japan to have a "main point" or, conversely, to be incomprehensible to others.
Also, I've reissued essay 1742 on 猫 (cat) after changing "can't" to "won't" in the translation of one proverb! Details are at the link.
Finally, Radical Note 36 on 夕, the "evening" radical, is now up.