What's New
Essay 1742 on 猫 (cat) Is Up, and Essay 1028 on 猿 (monkey) Has Been Reissued
Sep 28, 2012
Essay 1742 on 猫 (cat) is now up and available for purchase. Here's a preview: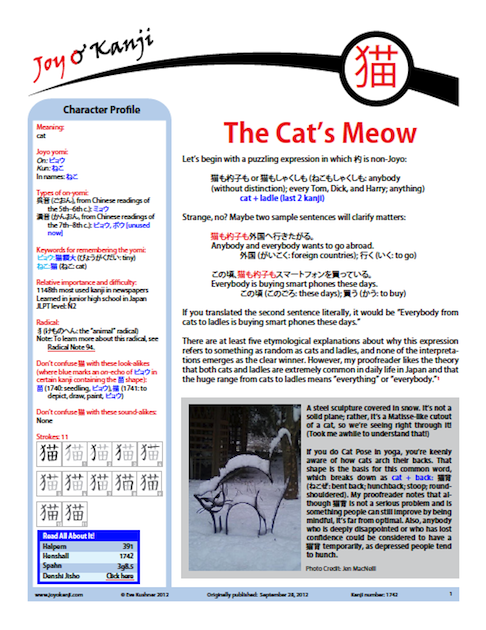 The cat is omnipresent in Japan, appearing in nearly every house in olden times and in cat cafes today. Having inspired scads of charming expressions, as well as Hello Kitty and beckoning porcelain figurines, cats have also stimulated the imaginations of creative types from Kuniyoshi to Soseki and Haruki Murakami. Find out why Japanese people have such deep affection for cats.
On top of that, I've reissued essay 1028 on 猿 (monkey), which is FREE! I added 29 photos, mainly of the monkeys on the island of Shodoshima, as well as several signs there with the monkey kanji. Be sure to check it out!