What's New
Essay 1559 on 但 (provided that; however, but; only) Is Up
Sep 27, 2013
The 96th essay has posted! Essay 1559 on 但 (provided that; however, but; only) is now up and available for purchase. Here's a preview: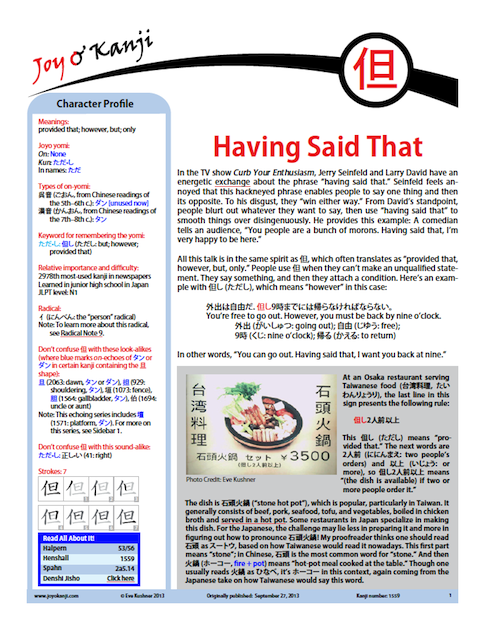 With 但 you can control others! When it means "provided that you do what I say," 但 enables you to lay down rules for other people's behavior! You can also use it to hedge your bets and cite exceptions to rules, saying things like "Free shipping! Remote islands excluded." Side discussions cover ways of interpreting and representing ただ, as well as the grammar of "if-then" statements.
I've also reissued two essays:
Essay 1081 on 穫 (to harvest, reap)
Essay 1726 on 披 (to open; reveal; display; introduce)
You can see the revision notes at each link to find out what changed.