What's New
Essay 1349 on 珠 (pearl) Is Up
Nov 1, 2013
The 101st essay has posted! Essay 1349 on 珠 (pearl; gem; bead) is now up and available for purchase. Here's a preview: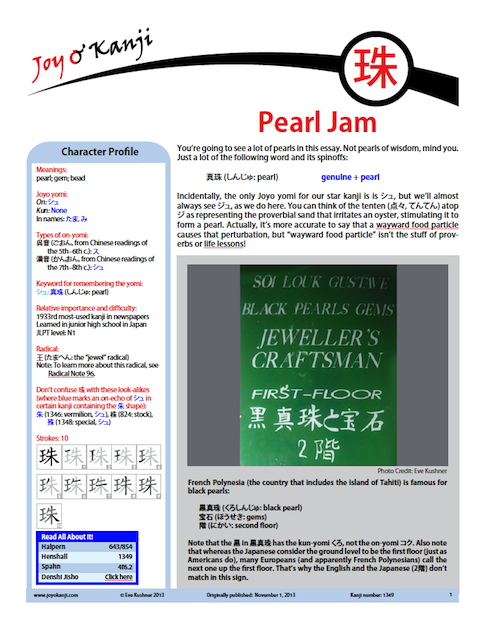 Japan invented a way of making pearls! Find out about pearl culturing and where to go in Japan to learn more about the inventor and his method. Read about divers (mostly women) who have risked it all to collect shellfish. Learn how to say "Tahiti is the pearl of the Pacific" in Japanese. And find out about strings of prayer beads, which have inspired a great figurative expression.
I have also issued a revised version of essay 1081 on 穫 (to harvest, reap) after adding a comment about the sample sentence on page 4.