What's New
Essay on 滝 (waterfall) Is Now Up!
Mar 16, 2012
Essay 1550 on 滝 (waterfall) is now up and available for purchase! Here's a preview: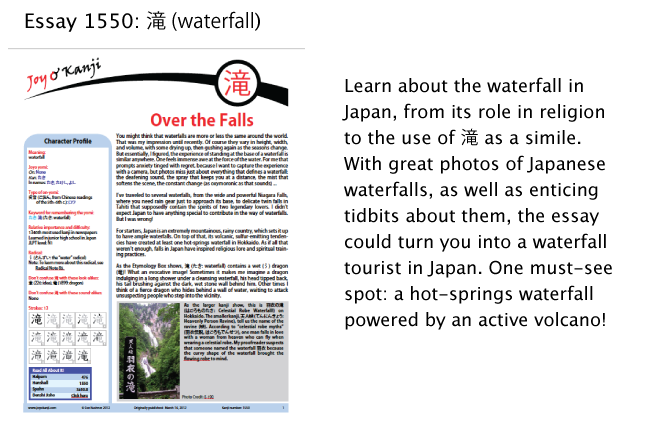 This has a thematic connection to "Gendered Kanji," a free essay in Thematic Explorations.
In addition, I've posted a revised version of essay 1188 on 屈 (to bend; yield; flinch; submit; crouch) because I've added a great photo featuring 屈.