8. The "Lid" Radical: 亠
The "lid" radical 亠 looks quite simple with its two rectilinear strokes. You can see it clearly atop this kanji:
京 (99: capital; Tokyo; Kyoto)
The English radical name "lid" is also entirely straightforward, as is the alternate name "kettle lid." But the Japanese names for this radical stir the pot, so to speak.
What Do the Japanese Call the "Lid" Radical?
Look at all of these possibilities:
• なべぶた (鍋蓋), which means "pot lid." The Japanese (not the Chinese) came up with this name, and it's the one I'll use.
• てんいち, describing 亠 as a combination of radicals 3 and 1:
radical 3: 丶, the "dot" radical, pronounced as てん
radical 1: 一, the "one" radical, read as いち
Nelson includes this radical name, but Kanjigen does not, probably because (according to Wikipedia) Japan and South Korea use the inverted-T shape of this radical (see column 1 below), whereas China, Taiwan, and Hong Kong go with a dot + horizontal stroke (as shown in column 2):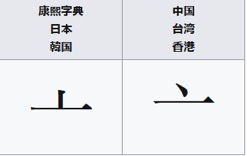 • けいさん (卦算), which starts with a non-Joyo kanji. Uncommon as both a word and a radical name, this term means "paperweight used in Japanese calligraphy," referring to something shaped like this:

By the way, the Japanese usually call this object a 文鎮 (ぶんちん), as you can see at the Amazon link for this product. The word 卦算 apparently comes from the way this paperweight resembles 算木 (さんぎ: lit. "calculation wood"), wooden rods used to calculate (算) divination signs (卦) in Chinese fortune telling.
• けいさんかんむり (卦算冠), which means "paperweight in the crown position of a kanji." In other words, this term refers to 亠 on top of a character.
Where Is the "Lid" Radical Located in Joyo Kanji?
The last radical name could make one ask whether 亠 ever appears anywhere other than the top of a kanji. In the five Joyo kanji featuring this on-duty radical, 亠 crowns each one. In addition to 京 (99: capital; Tokyo; Kyoto), we have these four kanji:
交 (115: association; exchange; cross; to blend; deliver; by turns)
亡 (973: to die; ruin; escape)
享 (1162: to enjoy; receive)
亭 (1614: house; pavilion; name suffix)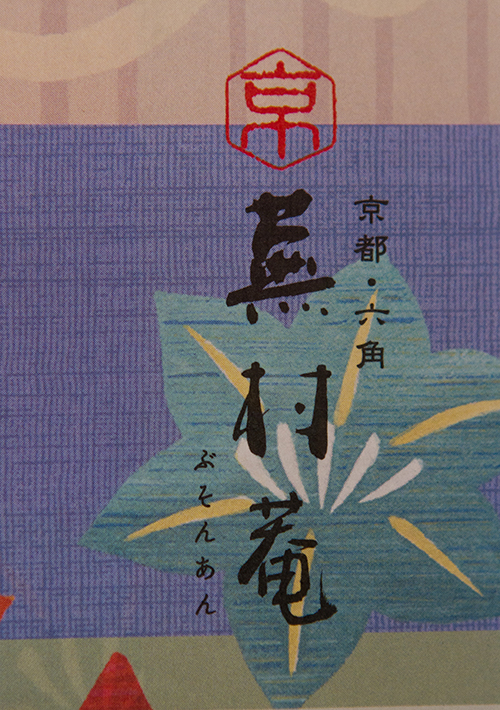 Photo Credit: Dorothy Brown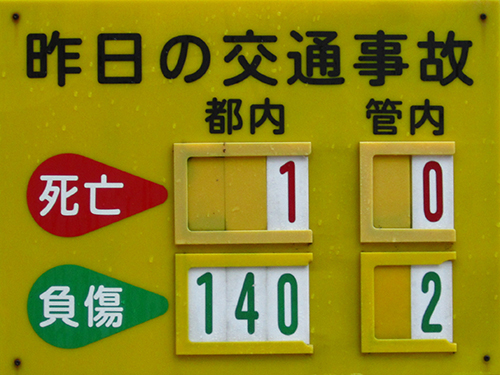 Photo Credit: Corey Linstrom
Which Radicals Contain the 亠 Shape?
Looking for instances of the 亠 radical has made me aware of just how many other radicals contain that shape. Spotting 亠 in various characters might make you think you've found more examples of our radical, but in fact you're seeing a different radical each time. Here are some examples (and the list is incomplete!):
| | |
| --- | --- |
| 宀 (40: "katakana u" radical) | 疒 (104: "sickness" radical) |
| 广 (53: "dotted cliff" radical) | 穴 (116: "hole" radical) |
| 支 (65: "branch" radical) | 立 (117: "standing" radical) |
| 文 (67: "literature" radical) | 衣 (145: "clothing" radical) |
| 方 (70: "direction" radical) | 赤 (155: "red" radical) |
| 玄 (95: "blackness" radical) | 辛 (160: "bitter" radical) |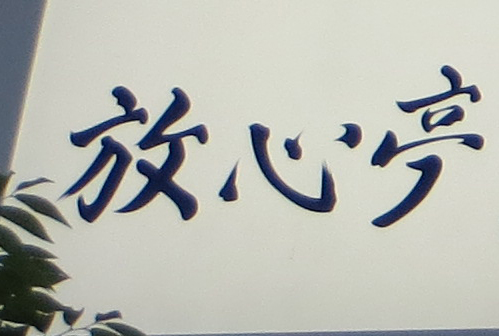 Photo Credit: Eve Kushner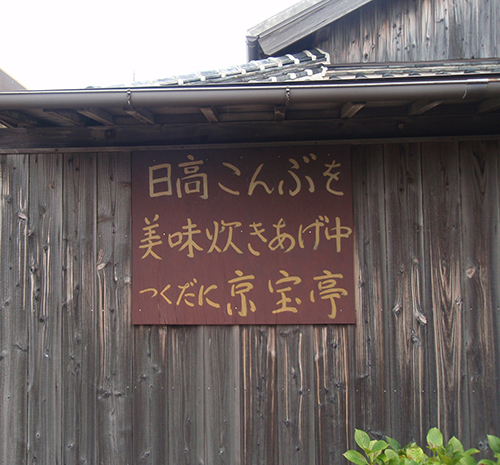 Photo Credit: Eve Kushner