55. The "Letter H" Radical: 廾
There's a large disparity between the English and Japanese names of the 廾 radical.
The main English name is quite easy to grasp. Because the three-stroke 廾 looks like an H, we can call 廾 the "letter H" radical. The secondary English name is "twenty" because 廾 resembles this rare non-Joyo kanji:
卄 (にじゅう: twenty)
The second most common Japanese name for the radical 廾 is in fact にじゅう. That name applies to the radical in these non-Joyo kanji:
廿 or 卄 (にじゅう: twenty)
We've just seen 卄, and here it is again as the variant of 廿. No one in Japan uses either version to write "twenty" nowadays. The Japanese render that number as 二十 (にじゅう) if they're using kanji.
廾 (キョウ: to offer; fold one's arms)
This kanji may look familiar. It is identical to our radical! I wondered why the Japanese don't allude to the 廾 kanji in their name for the 廾 radical, as that would be logical. The answer may be that that kanji is even less well known than the ultra-rare 卄.
The most common Japanese name for our radical is にじゅうあし (卄足). That means "20 legs," which is to say "legs resembling 卄." I don't think the "legs" part means that 廾 looks like human legs. Instead, the あし refers to the あし (足) position in a kanji. When characters divide neatly into a top and bottom, the bottom position is called あし. And 廾 typically sinks to the bottom of a character, as in these examples:
弁 (786: speaking; dialect; arguing for; (mechanical) valve; managing; distinguishing; paying; petal; abbrev. of "bento")
弊 (1779: harmful influence; worn out; humble prefix)
弄 (2123: to play with; ridicule)
Therefore, we can call the radical にじゅうあし in these cases. These are, in fact, the only three Joyo kanji featuring 廾 as an on-duty radical!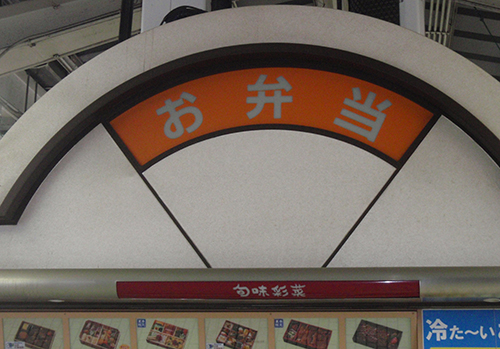 Photo Credit: Eve Kushner
What Does 廾 Really Mean?
Neither the Japanese radical names nor the English ones give any indication of what 廾 really means inside characters. Fortunately, etymologies provide some answers.
After calling 弁 (786) an "awkward character, in that it's the simplified, modern form of four characters with very different meanings (i.e., speech, knowledge, valve/petal, and braid)," Henshall says that 弁 derives from another shape that showed "two hands offering up a cap (of office)." Originally, he notes, 弁 indicated that someone was being raised to a certain rank or position. I'm glad he made that addition because "cap (of office)" wasn't completely clear. It must refer to a hat that reflects one's status on the job in certain professions.
As for 弊 (1779: harmful influence; worn out; humble prefix), Henshall provides a complex back story that we needn't worry about here. This is the relevant part: the 廾 used to be 犬 (dog), he says. Meanwhile, Kanjigen says that in 弊, the top half means "to rip cloth in half and make it useless." And then the 廾 means "both hands" and simply emphasizes the definition "to rip something and make it useless."
With 弄 (2123: to play with; ridicule), according to Kanjigen, the top means "gem," and the bottom means "two hands," so the whole character meant "to fiddle with a gem with both hands." Eventually, 弄 came to mean "to fiddle with something for awhile."
Well, what about other Joyo kanji in which 廾 appears as a component? Here are two examples:
算 (128: calculation)
Radical 118, 竹 (bamboo), is on duty here. Originally, says Henshall, 算 meant "to use a bamboo abacus." Scholars believe that the bottom part shows two hands holding an abacus.
戒 (1060: caution)
The original shape, says Henshall, showed two hands holding a halberd (戈). "This indicated a threat, leading to the ideas of commanding someone to do something and of rebuking/punishing them," he says.
Thus, there's some consistency to the idea that 廾 originally represented "two hands" doing something.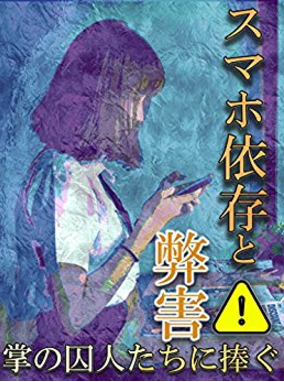 When Does 廾 Not Mean "Two Hands"?
Despite what you've seen of 廾 as "two hands," this shape doesn't always carry that meaning. In fact, the shape is often part of a larger entity, as in these examples:
鼻 (377: nose)
The whole 鼻 kanji doubles as radical 209 ("nose").
升 (1386: sho (1.8 liters); small wooden measuring box; square on a grid)
The radical is actually radical 24 ("cross"), 十.
In the next two kanji, we again don't have real examples of 廾:
形 (104: shape)
刑 (1193: criminal punishment)
In both cases, says Henshall, the left side used to be 井, meaning "grill" or "lattice window."
The same questionable shape appears on the opposite side of the next kanji:
研 (272: to grind)
Henshall says that the right side represents two stakes of similar size, indicating "regularity and uniformity."
Thus, 廾 has no connection to any of these cases.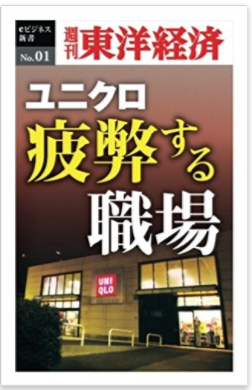 Look-Alike Radicals
I mentioned radical 24, 十 ("cross"). That looks a bit like 廾. So do these radicals:
radical 45 ("old grass"): 屮
radical 48 ("katakana e"): 工
radical 50 ("cloth"): 巾
radical 51 ("dry"): 干
radical 140 ("grass"), which now always appears as the simplified 艹 but used to be 艸 
The last one intrigues me. Check out these old images, courtesy of Richard Sears:


On the left we have 廾, and on the right we have 艸.
Were these once the same radical, only one ended up on top of characters and the other on the bottom, each coming to symbolize different things? Probably not, but look at this kanji:
葬 (1523: funeral)
Henshall says that both the top and bottom parts mean "grass"!