42. The "Little" Radical: 小
I barely noticed 小 until now. I suppose that's the curse of being small (and I write that as a short person!). But this shape has a great deal going on.
Let's start with the autonomous character 小:
小 (36: small; minor; young; "little" radical)
According to Henshall's newer edition (the source of all information in this Radical Note), old forms of 小 depict a few (typically three) small objects, possibly shells. Originally, he says, 小 may have represented "small," with the distinction between that character and 少 emerging later. That would explain why their meanings are so close:
少 (143: small quantity; somewhat; young)
In fact, he cites one scholar's theory that the fourth stroke in 少 swooshes under the 小 to distinguish it from 小. Another researcher believes that that last stroke might mean "one" (i.e., a small number) or "few."
It's hard to understand why both kanji carry the Joyo on-yomi ショウ. That would be a typical on-echo pattern, but the shape they share is the radical 小, which would make 小 both the radical and phonetic in these kanji. That doesn't seem to be the case. Kanjigen and Henshall don't mention a phonetic in either character. And although 小 and 少 are homophonic in Japanese, they aren't in Chinese. So I suppose it's a coincidence that these kanji share on-yomi.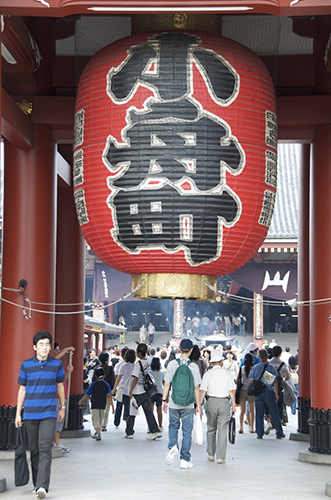 Photo Credit: Christopher Acheson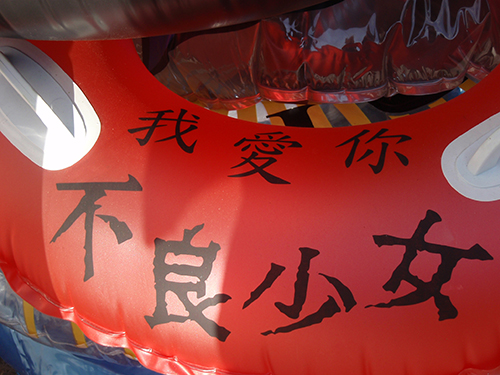 Photo Credit: Eve Kushner
The Names and Shapes of the 小 Radical
In English we can call the three-stroke 小 radical "little" or "small." It goes by the following names in Japanese:
しょう
ちいさい
なおがしら
The first two names are quite logical, being Joyo yomi of 小, which also carries the Joyo kun-yomi こ and お. As for なおがしら, the なお is the non-Joyo kun-yomi of this kanji:
尚 (1392: still; to value highly)
The かしら (頭), which is voiced in なおがしら, refers to 小 as a component at the top of 尚. That is, the 尚 in that radical name serves as a reference point, making 尚 a kanji representative of our radical when it's in a certain position. To be precise, it isn't really 小 that's atop 尚. Instead the upper bit is the variant form of our radical and also crowns this kanji:
当 (183: to hit the mark; strike; the present, this; per; allotment; in charge of; trust)
In both cases, we can refer to the radical as なおがしら.
Now we've seen all four Joyo kanji featuring an on-duty 小 radical.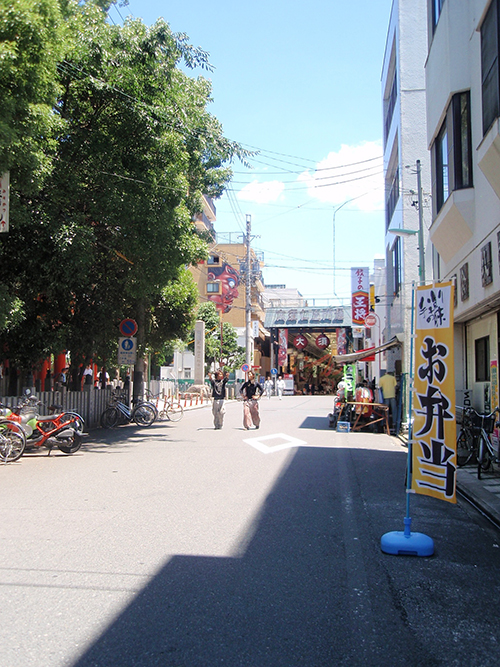 Photo Credit: Eve Kushner