195. The "Fish" Radical: 魚
When it comes to most aspects of the "fish" radical 魚, things are straightforward. This radical is on duty in only three Joyo kanji, including the autonomous 魚 kanji itself.
To understand the radical, we should start by looking at that character:
魚 (98: fish)
This 11-stroke shape is a pictograph of a "whole fish," according to Henshall in his newer edition. So even though the four dots at the bottom look exactly like 灬, a variant of the "fire" radical, they instead represent a tail. That's a relief; I would hate to think this fish was grilled from the get-go.
What Is the Japanese Name for the "Fish" Radical?
The 魚 kanji carries three Joyo readings: うお, さかな, and ギョ. The first two matter here, as they pop up in the radical names.
That is, we can refer to the 魚 radical of the 魚 character as うお or as さかな. (Well, Nelson includes the さかな reading, but Kanjigen does not.)
When the radical shifts to the left side of a kanji—the -へん (-偏) side—the names うおへん and さかなへん become appropriate, as with these two kanji:
鯨 (1208: whale)
鮮 (1501: fresh; vivid; skillful; Korea)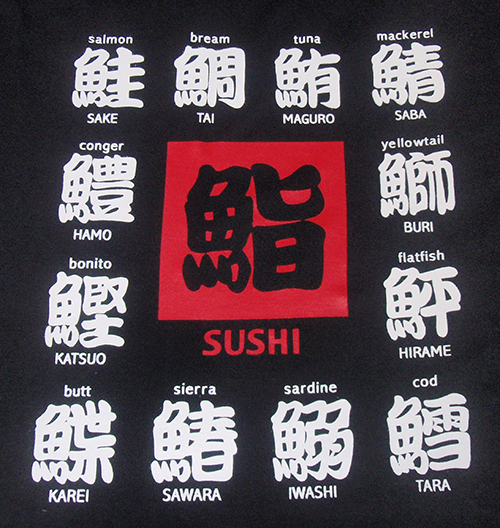 Photo Credit: Eve Kushner
What Do a Capital and a Sheep Have to Do with It?
The 鯨 and 鮮 characters offer the only unexpected twists on the "fish" radical. Why would a capital (京) lie inside a whale, and what does a sheep (羊) have to do with freshness? Let's look at the etymologies:
鯨 (1208: whale)
In this kanji, says Henshall's newer edition, the phonetic 京 conveys "big." Thus, we have "big fish," which is to say "whale." (Many millennia after this character emerged, people realized that a whale is actually a mammal, not a fish.)
鮮 (1501: fresh; vivid; skillful; Korea)
Henshall offers four interpretations, none of which make much sense to me. Thank goodness for Kanjigen, which says that in 鮮 the 魚 and 羊 respectively mean "fish" and "sheep" and that 鮮 originally meant "raw meat." That is, 鮮 stood for "meat from a freshly slaughtered animal."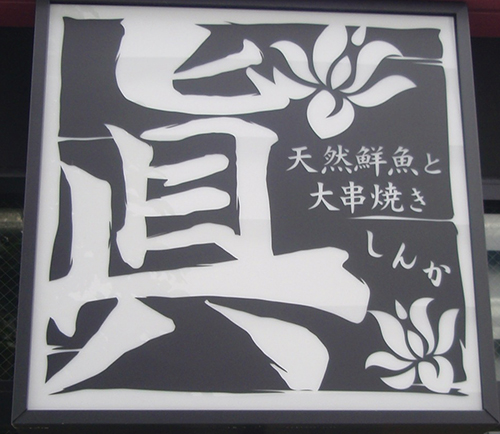 Photo Credit: Eve Kushner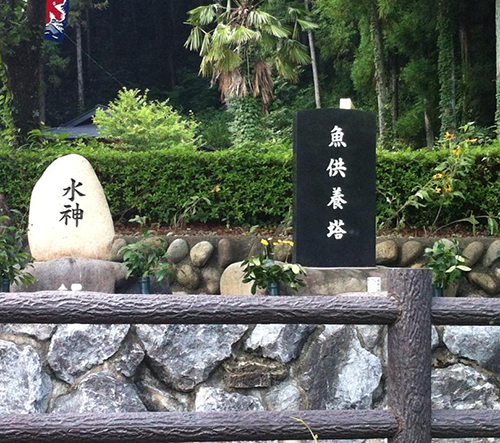 Photo Credit: Yuta Yamada