Thank you for visiting this Character Home Page. Below you'll find a synopsis of the essay. If you wish to read the full text, the PDF of the essay is available for purchase to the right.
Synopsis
Find out how to refer to fog with different terms, depending on time of day and location, and learn to say that a lake is shrouded in mist. See how 霧 worked its way into a term for a baseball scandal. Discover a term for "totally at a loss" and learn how it inspired a clever put-down of those overseeing the upcoming Tokyo Olympics. Also find out how to say that a dream vanished like mist.
Want to Own This Kanji?!
These shirts feature a yojijukugo discussed in the essay. If you want to announce that you're "clueless," now you can! Click the images to find these T-shirts on Zazzle: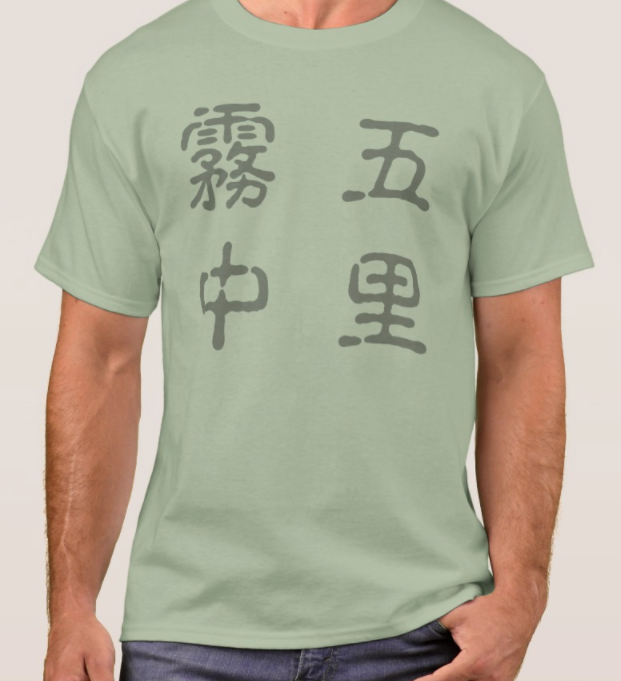 Whenever you travel from Joy o' Kanji to Zazzle and buy something there, you're supporting my project. I have an affiliate relationship with Zazzle, so Joy o' Kanji receives a small percentage of the proceeds of such sales. If you like what I'm doing and you love kanji, I invite you to Zazzle up!