虚
void, vacant; false, falsehood; futile
Kanji 1156
Thank you for visiting this Character Home Page. Below you'll find a synopsis of the essay. If you wish to read the full text, the PDF of the essay is available for purchase to the right.
Synopsis
In 虚 we find a hollow space, though it's often filled with lies. As such, it pops up in words about bluffs, false fronts, and vanity, as well as emptiness, both emotional and physical. When an effort is in vain, leading to nothing, 虚 again enables us to express that. Learn about its surprising relationship to 実. Also find out why you should never choose a spouse who has a 虚業!
Revision History:
Feb. 17, 2017:
p. 2: Fixed a broken link.
p. 3: Deleted an extraneous quotation mark
Oct. 5, 2012: Originally published.
Want to Own This Kanji?
If you'd like to wear 虚心坦懐 (frankness), a common yojijukugo discussed in the essay, click the images to find these T-shirts on Zazzle: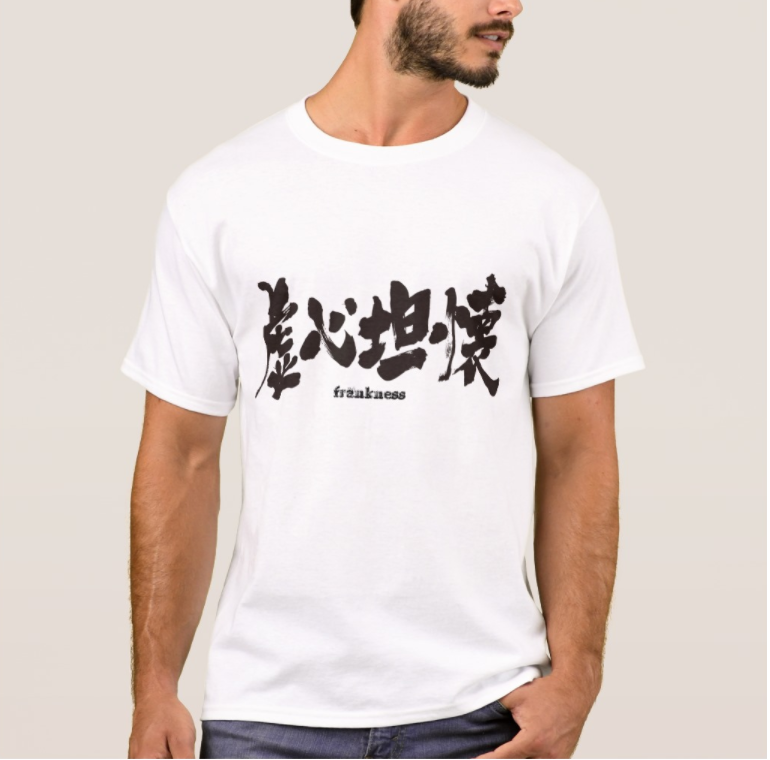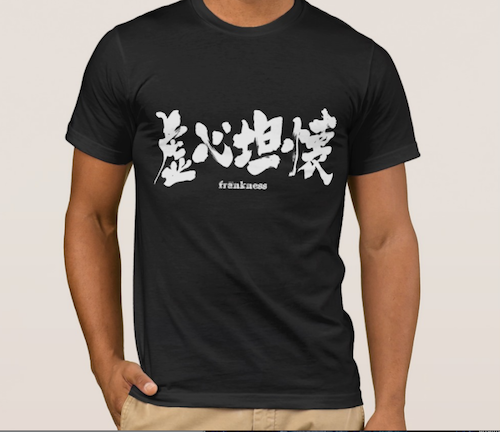 Whenever you travel from Joy o' Kanji to Zazzle and buy something there, you'll be supporting my project. I have an affiliate relationship with Zazzle, so Joy o' Kanji receives a small percentage of the proceeds of such sales. If you like what I'm doing and you love kanji, I invite you to Zazzle up!