皿
dish, plate; a helping; "dish" radical
Kanji 1307
Thank you for visiting this Character Home Page. Below you'll find a synopsis of the essay. If you wish to read the full text, the PDF of the essay is available for purchase to the right.
Synopsis
Learn words for everything from segmented condiment dishes to ice cube trays. Find out how to count empty and full plates differently and to ask servers for share plates. See how corporations and nursery schools can be saucers, hear about ghostly torment associated with dishes, and learn where we keep dishes in the body. Also discover the role 皿 plays in 18 Joyo kanji.
Revision History:
Jan. 28, 2017:
p. 6: Removed a broken link.
p. 7: Fixed a mistake in the discussion of めいめい.
June 12, 2015: Originally published.
Want to Own This Kanji?
Hokusai's famous image of the Okiku story has made it onto quite a few products available on Zazzle. Clicking the shirt images will take you to that site: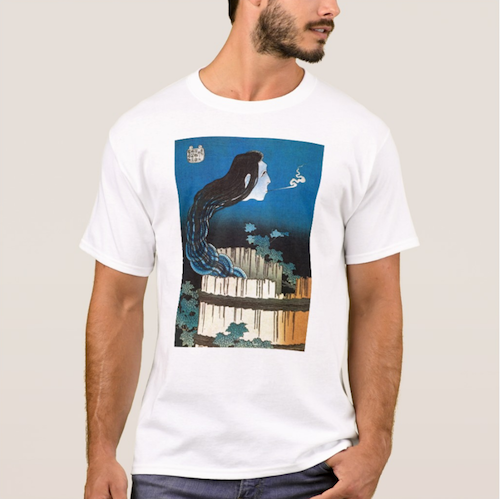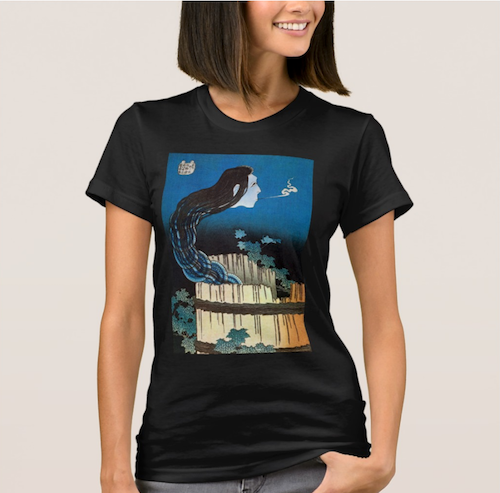 You'll also find that image on these products:
• an apron
• a mug
• an iPhone case
• a canvas print