Thank you for visiting this Character Home Page. Below you'll find a synopsis of the essay. If you wish to read the full text, the PDF of the essay is available for FREE to the right.
Synopsis
You might be envisioning a handheld fan as a dainty item held by a dainty woman, but war commanders used to hold fans, and fans have served as weapons! Far from being confined to a genteel world, 扇 plays a role in words about instigating trouble. Learn about two shapes of fans and see how they influence animal and plant names, as well as descriptions of many everyday objects.
Revision history:
Dec. 17, 2019:
p. 2: Etymology Box: Replaced the old Henshall etymology with the new one.
p. 9: Fixed a broken link.
p. 18: Added a link to the Kanshudo games.
June 24, 2017: Originally published.
Want to Own This Kanji?
The beautiful Hokusai image on the first page of this essay has made it onto quite a few products on Zazzle. I'm partial to these:
A tote bag: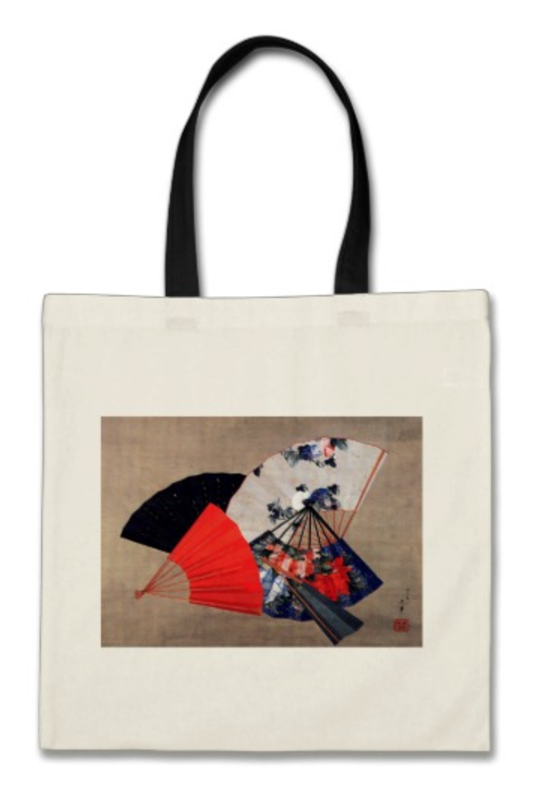 A T-shirt: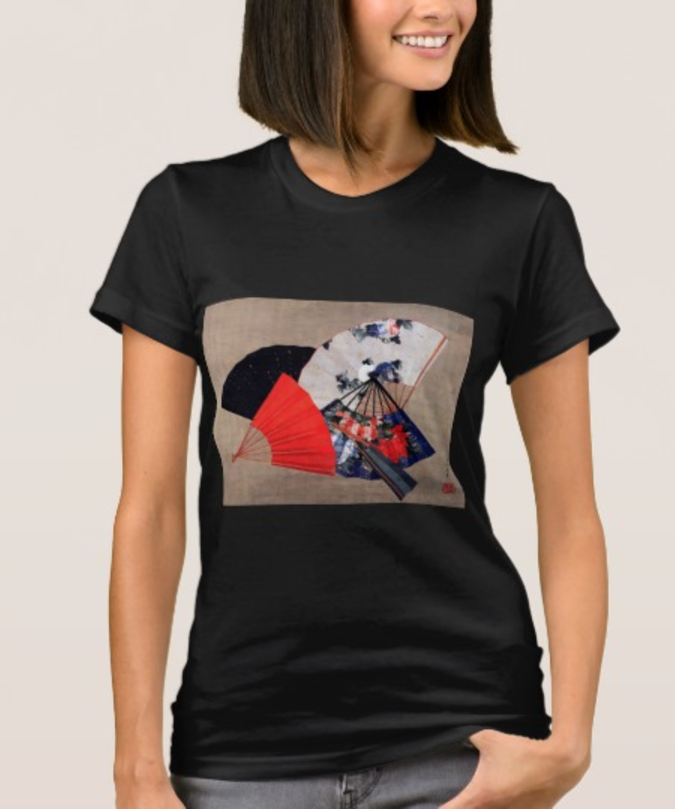 When you travel from Joy o' Kanji to Zazzle and buy something there, you're supporting my project; I have an affiliate relationship with Zazzle, so Joy o' Kanji receives a small percentage of the proceeds of such sales. If you like what I'm doing and you love kanji, I invite you to Zazzle up!